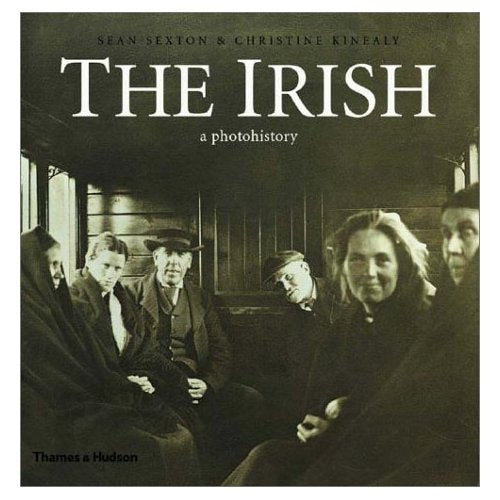 Irish A Photohistory, The
The first Irish photographs date from 1840, a year after the discovery of the photographic process. In the century that followed, Ireland was to know tragedy and triumph, bitter struggle and agonized compromise. The Great Famine was to kill over a million Irish between 1846 and 1851, and force an even greater number to flee their homeland. In the following decades, Irish political life was dominated by the struggle for land rights, for Home Rule, and for independence. As that story unfolds, we see inspirational leaders and impatient rebels, and their campaigns of persuasion and violence. We glimpse too the injustices that inspired them, above all the mass eviction of peasants from their homes by the law.
Yet these images, reproduced here in colour and covering the first century of Ireland in the era of photography, do much more than tell a gripping political story. They give an insight into a people, a landscape, and a lost way of life. They evoke the grandeur, elegance and complacency of life in the Big House, home and symbol of the Anglo-Irish elite. They reveal the labour of rural survival: cutting peat, fishing, gathering seaweed and tilling the soil, against the magnificence of the often harsh Irish landscape. And they show the transforming impact of modernity, as industry and urban expansion brought Ireland into a new era.
By: Sean Sexton & Christine Kinealy (Hardcover)
---
Share this Product
---
More from this collection